"The leaf of every tree brings a message from the unseen world.  Look, every falling leaf is a blessing."  –Rumi
If Fall is only known and embraced for colorful leaves, then Fall is short and soon over.  Too often a season is defined by one certain thing, and it passes quickly.  To me, Autumn began in August with little hints of color changes in out of the way places—a tinge of red on poison ivy peeking out from under the grass, and with a slight, but noticeable change in the length of daylight.  From then until winter sits firmly in our bones and on our driveways, Fall morphs in a myriad of ways, and it is long and glorious.
Here in central Minnesota, more leaves have fallen than remain on the trees.  Two weeks ago we wondered if it was 'peak' color yet; one week ago Chris raked what leaves had fallen; today the wind is blowing hard—raining leaves, rolling leaves, and piling leaves.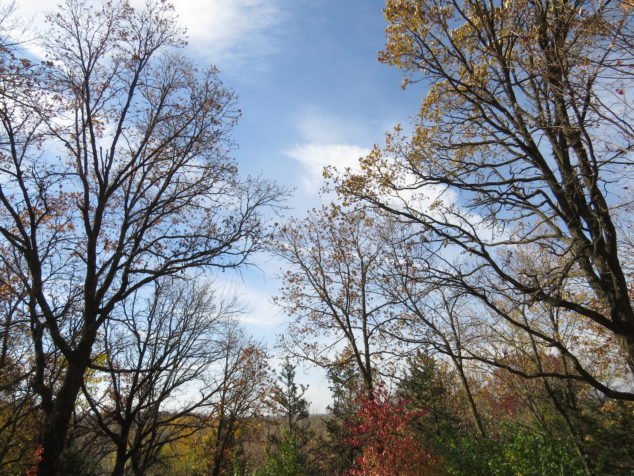 One of the large Maple trees around the house is bare.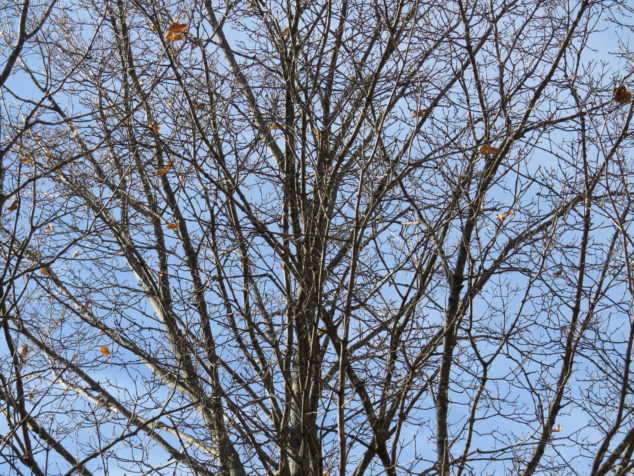 Another has a few golden leaves still clinging to the branches.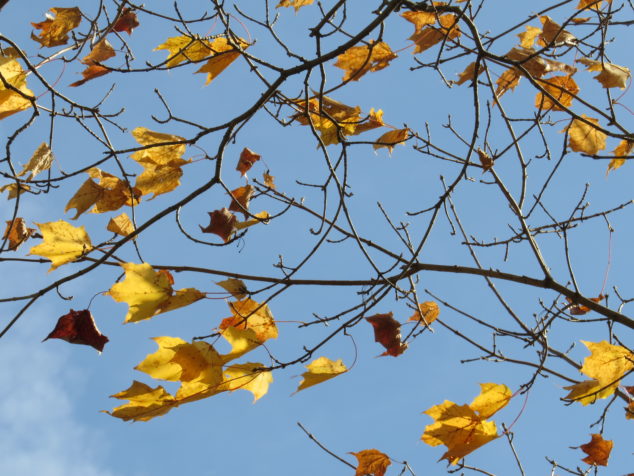 And two are still mostly covered with their Autumn finery—for now.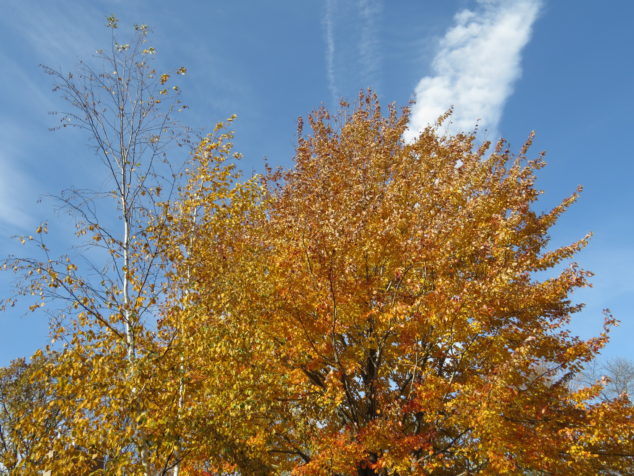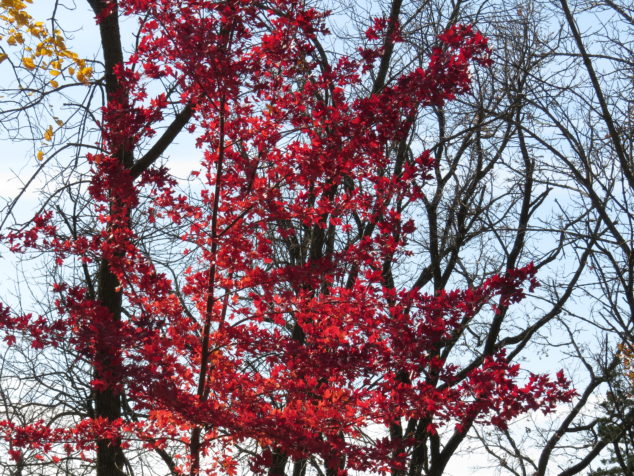 But most of the leaves are spent and on the ground.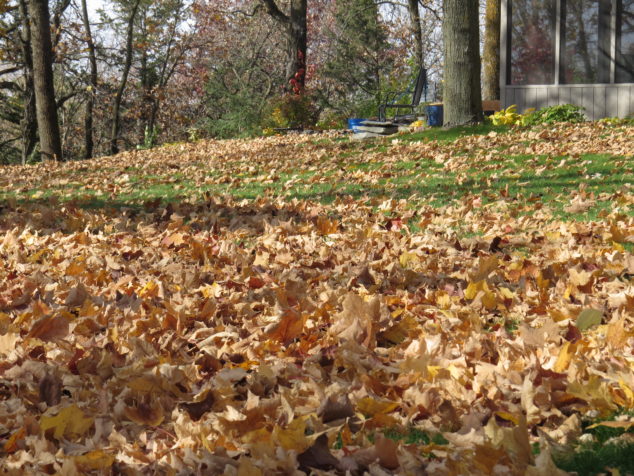 Some Oak trees have lost their leaves…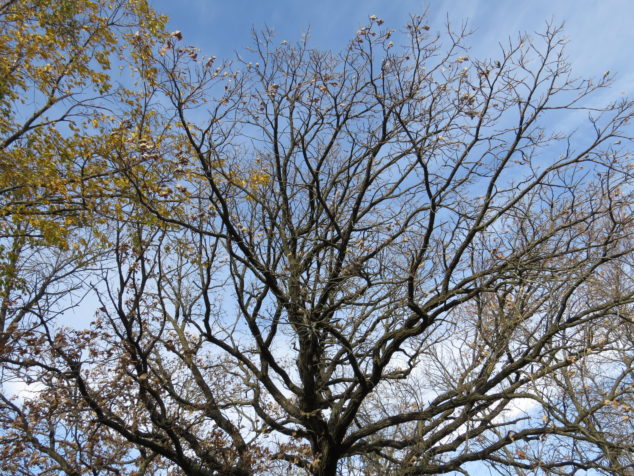 …and others glow like rubies and topaz.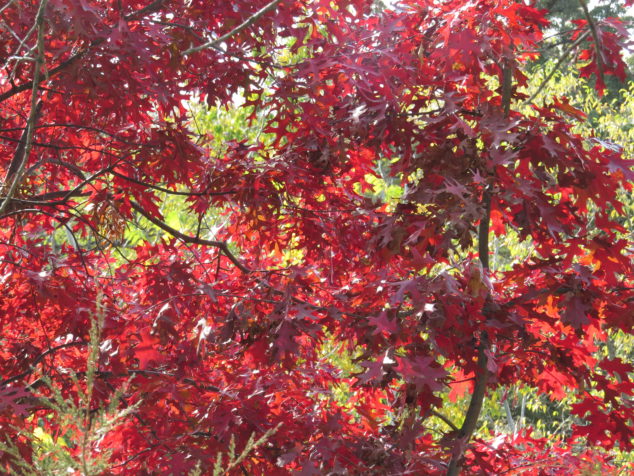 Our 'Prairie Fire' Crabapple is lit with orange and yellow leaves that will soon fall, leaving behind the ripe red fruit.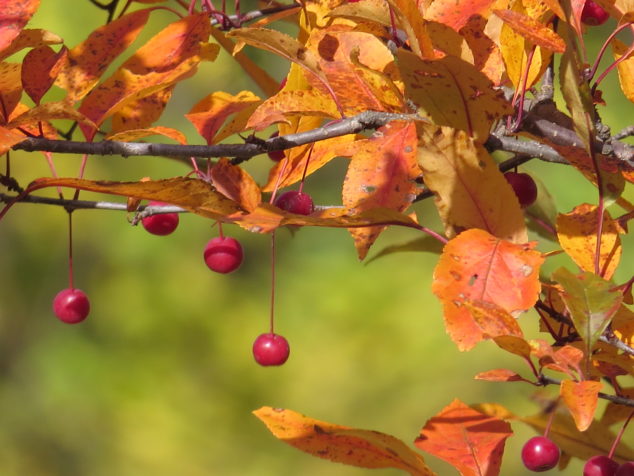 For those of us who have lived for half a century or more, the words of the title can hold a different meaning from the literal.  More leaves have fallen than remain.  More years have passed than we probably have remaining.  While that may bring up feelings of sadness and grief, it could be we are defining this season far too narrowly and with only the parameter of 'lovely leaves.'  What if, as Rumi says, every falling leaf is a blessing.  Perhaps we are getting rid of old, irrelevant burdens, ideas, heartaches, and self-imposed handicaps one by one by one.  When they have fallen away, the fruit of our lives is still visible, still relevant, still able to nurture those who need us.  We receive and embrace the messages from the unseen world, the gemstones that remain, and this season of life becomes long and glorious.