"And once the storm is over you won't remember how you made it through….you won't be the same person who walked in.  That's what this storm's all about."  —Haruki Murakami
We left home going home.  A tale of two homes, or three or more.  We left this home we live in right now and headed to the birthplace home of my mother, to my young adult home, to the place we called home with our three children.  And we traveled through a storm.
As stressful as the getting ready to go and out the door is for me, I love it when I'm settled in the car, and the trip has begun.  It's a delicious feeling.  Even on the road more traveled, there are new things to see.  Even when traveling at 60 mph, I like to take pictures of things that capture my attention and say things that words cannot describe.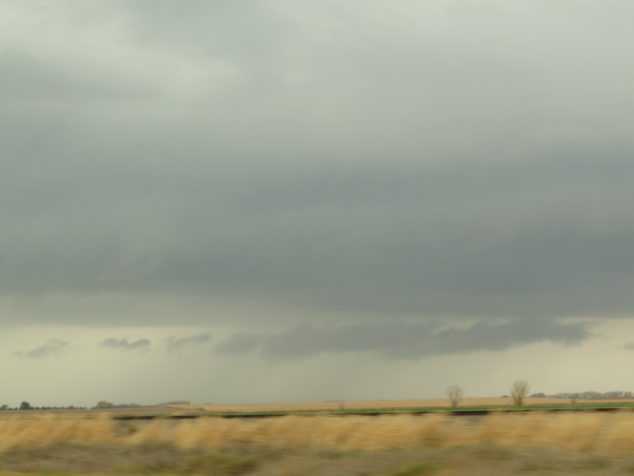 It was warm when we left, and as we traveled southwest, the temperature rose to 72 degrees, and the clouds gathered in an arching wall.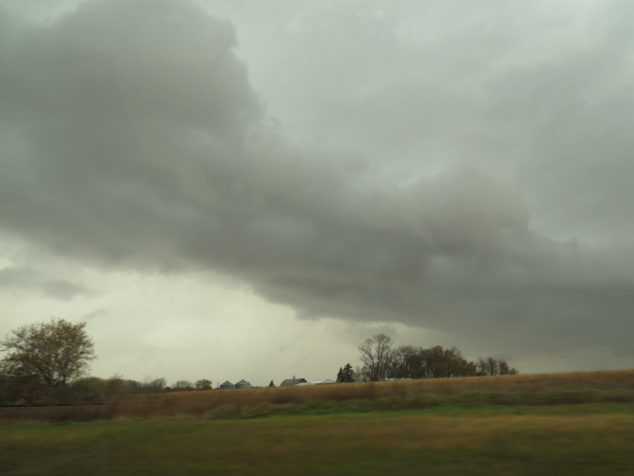 As we crashed through that wall of warmth and clouds and wind and pressure, the rain began to fall, streaking the windows with rivulets of water with no destination.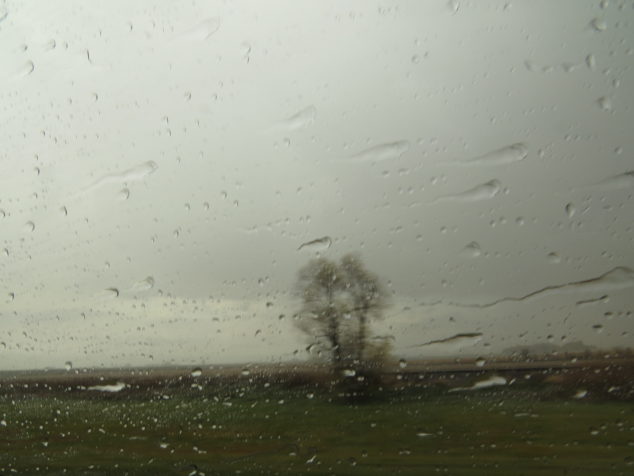 The temperature dropped by twenty degrees.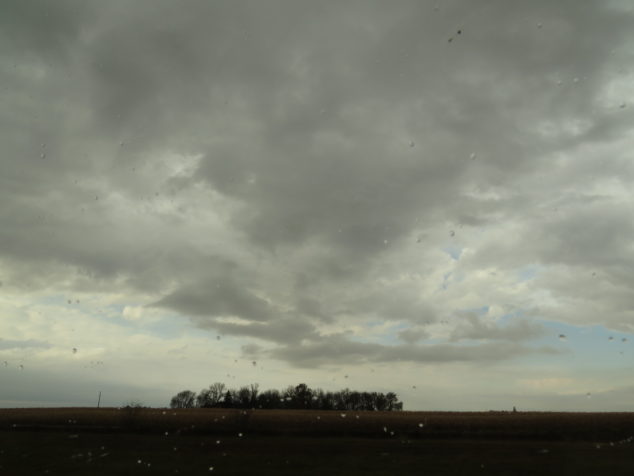 Like we were entering the Land of Oz.  The Land of Oz is a teaching place disguised in the outward beauty of rainbows, bright colors, good witches and bad witches, and storybook characters.  It's a place of fun and adventure, of fear and danger, that lulls us like poppies and makes us forget the purpose of our journey.  Until we remember.  And then, everything we have planted, everything that was planted in us, is ready for harvest.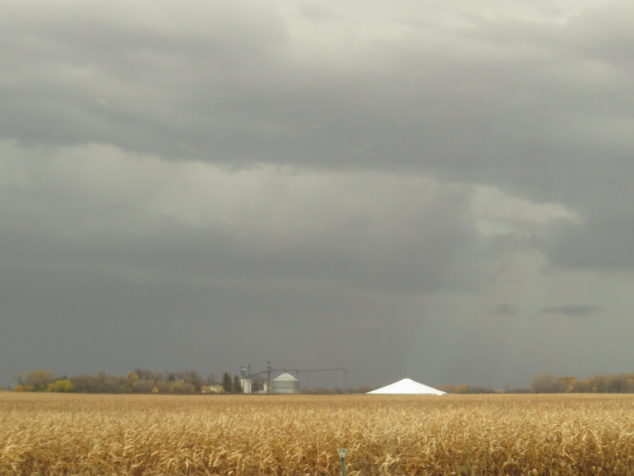 Harvest is hard work and time-consuming, but it is what we are supposed to do.  The reward is in the harvesting.  The benefit is in the gathering.  The lesson is in the reaping.  The profit is in the yielding to the infinite knowing inside ourselves.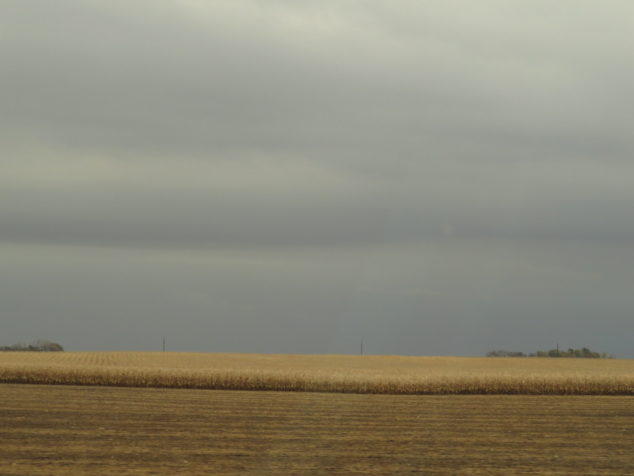 "I'll be here for you after the storm blows through and your skies are blue again and you're back to you again."   —Maddie and Tae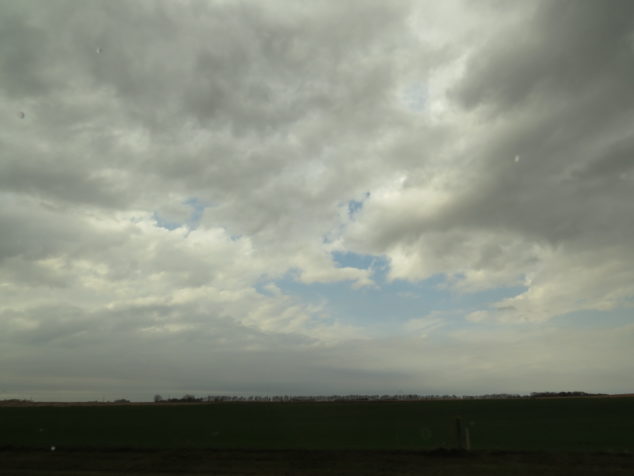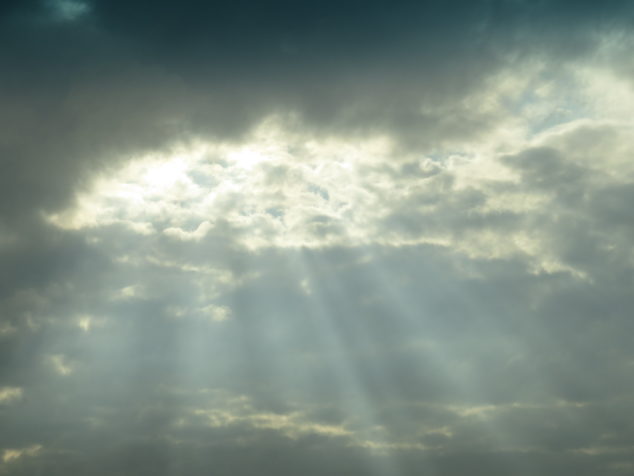 Every home has its stressful storms.  And with those storms, we can enter the Land of Oz with its fairy tale solutions, or we can pull back the curtain, uncover the fake powers that are ruling our lives, and do the hard work of our own personal harvest.  That's what the storms are all about—to change us into new people, to say things that words have a hard time describing, to see the new things on the road more traveled, and to settle in to the delicious feeling of journeying down the yellow-brick road that leads us home.