Warnings are posted for a reason, but sometimes the message is rather cryptic, and one is left wondering the exact meaning of the short notification.  I guess it helps when one knows the language and context—which I don't when it comes to computer talk.  "Smart hard drive detects imminent failure."  It doesn't sound good, no matter the language and context.  Imminent and failure are two words that don't belong together if a person wants to feel good about what's to come.
What I do feel good about is the week we spent with our oldest daughter Emily and her husband Shawn—no computer needed!  It had been three years since they were here for a visit, a year and a half since we saw them in Texas—much too long for a mother not to be in the presence of her child.  We went hiking at Charles A. Lindbergh State Park one day this week in Little Falls, Minnesota—570 acres that included the boyhood home of the famous aviator Charles A. Lindbergh, Jr. who completed the first solo nonstop trans-Atlantic flight on May 21, 1927.  The family donated the land for a park in 1931 in memory of Charles A. Lindbergh, Sr. who was a lawyer and US Congressman.
Pike Creek runs through the park and meets up with the Mississippi River.  Charles Lindbergh, Jr. spent most of his time as a youngster outdoors exploring the woods, creek, and River.  He collected rocks, butterflies, feathers, and other natural objects.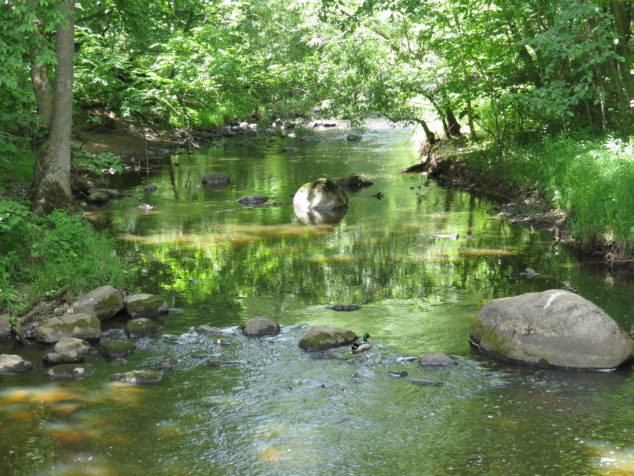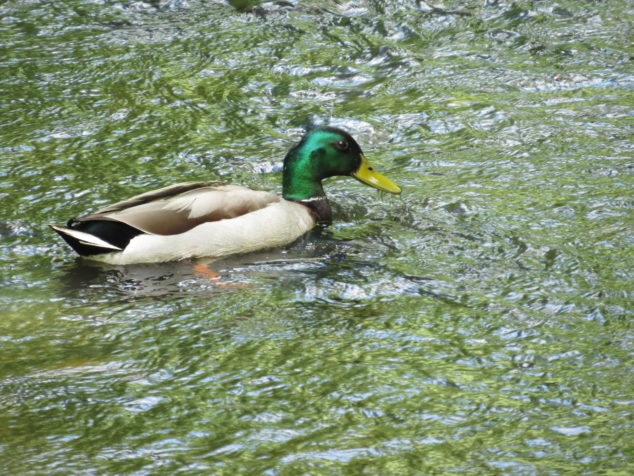 "When I was a child on our Minnesota farm," Linbergh wrote, " I spent hours lying on my back in high timothy and redtop…How wonderful it would be, I thought, if I had an airplane…I would ride on the wind and be part of the sky."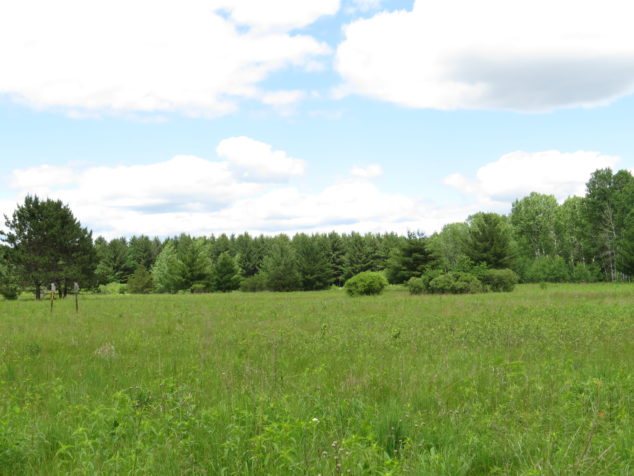 The forested area of the park has many old white and red pines.  Imminent failure struck this 280-year-old white pine when it was hit by lightning in 1986 and died the following year.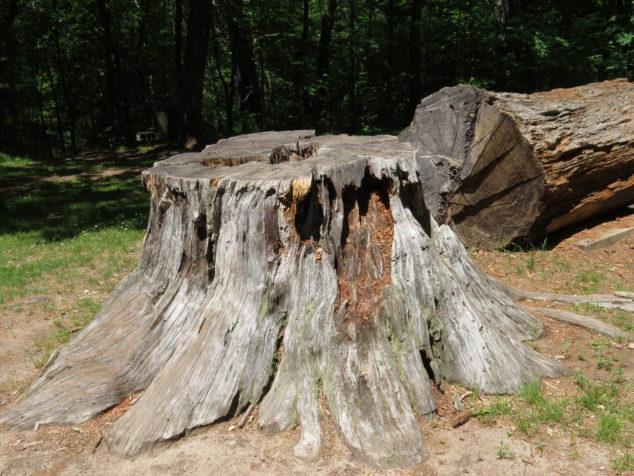 Have you heard of Forest Bathing?  Shinrin-yoku or 'taking in the forest atmosphere' originated in Japan in the 1980's for its health benefits.  Studies have confirmed that being in the presence of trees lowers cortisol levels, lowers pulse rate and blood pressure, improves immune system function, and increases overall feelings of well-being.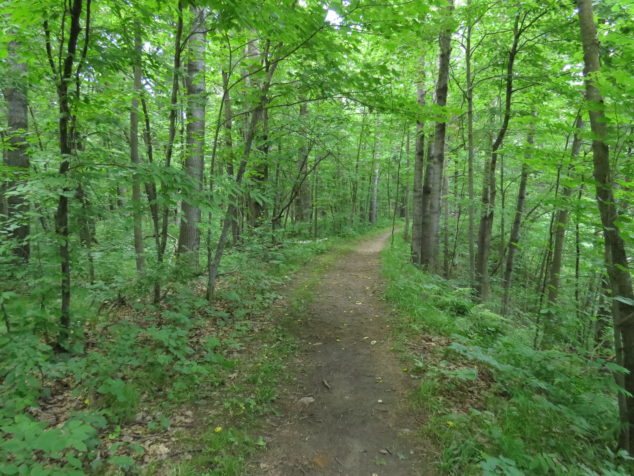 The beauty of flowers like this blue flag iris…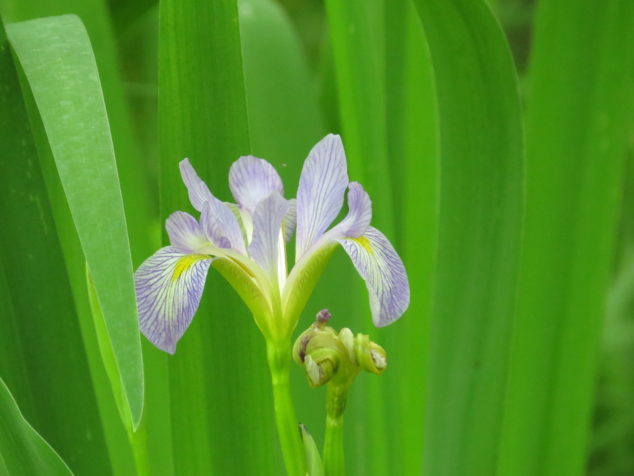 the calming smell of a pine forest…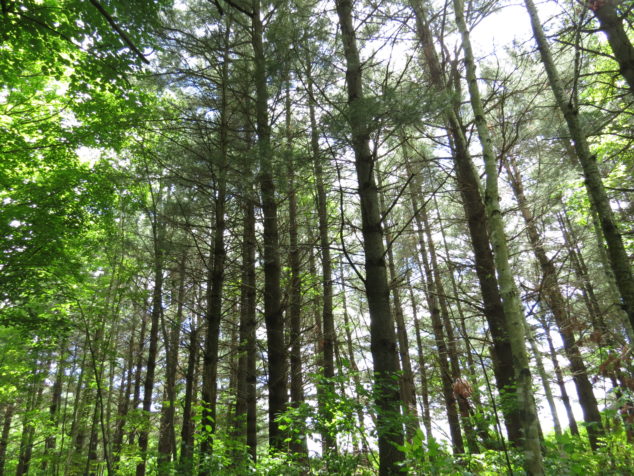 the intricate essence and relationship of flowers and insects…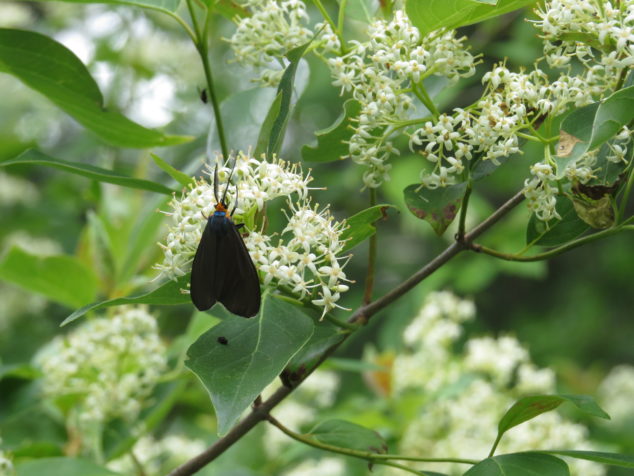 and the unassuming presence of old, stately trees all contribute to the forest atmosphere that calms our bodies and improves our well-being.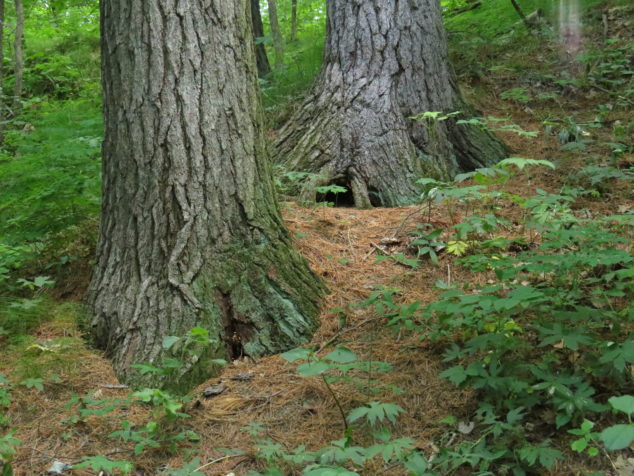 At the hydroelectric dam on the Mississippi River not far upstream from where Pike Creek empties into it, there are warning signs and barriers to keep people from imminent danger.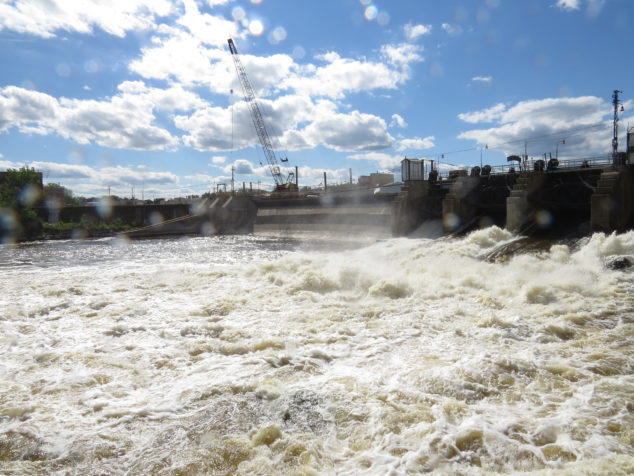 Torrents of rushing, splashing water tumbled from the spillways, hitting rocks, causing chaos, stress, and danger.  It's not hard to interpret these warning signs to stay away when the destructive power of the water is literally hitting you in the face.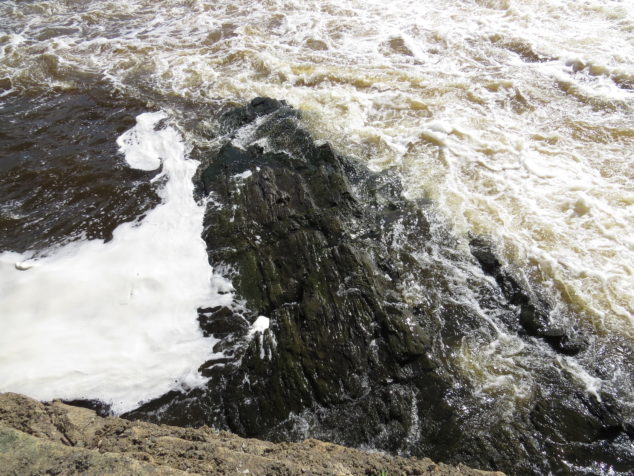 I am sure there were many times in Charles Lindbergh's life when warning signs of imminent failure flashed before his eyes—during his childhood raft-building days floating on the Mississippi, during his barn-storming days, his trans-Atlantic flight, his military flight training and midair collision, Air Mail routes, and combat missions during World War II.  Imminent failure also presented itself in 1932 when his 20-month old son was kidnapped from their home, ransomed, and killed.  How does one go on after the gruesome loss of a child and years of public attention in the wake of 'The Crime of the Century?'  What saves us from imminent failure?
Lindbergh and his wife Anne Morrow fled to Europe with their second son in December of 1935—a hiatus from the spotlight and turmoil that had engulfed them after the kidnapping of their son, a time apart from the normal routine of life, a sequestration of the body for the healing of the soul.  I'd like to think that his forest days in Minnesota, his riding on the wind and being part of the sky days helped to save him from imminent failure, though his subsequent years of questionable political beliefs and secret double life with three European women and seven children he fathered point to an acting out of destructive wounds.  "Life is like a landscape.  You live in the midst of it but can describe it only from the vantage point of distance," wrote Lindbergh.  If life is stressing you out, get some distance from it by immersing yourself in a forest, by surrounding yourself with children and loved ones, by exploring trails and collecting memories, and by forgetting about phones, failing hard drives, and imminent failures.