My Dad is an enigma.  He can be infuriatingly bigoted and yet childishly kind.  He has always sworn a blue streak, which to this day makes me cringe when I hear bad words, but he has a tender spot for children and animals.  He is stubborn, moody, and close-minded, yet he loves to read, learn new things, and watch the Discovery Channel.  He's had dark bouts of depression and loves to joke around and make people laugh.
He went into the hospital before Thanksgiving with pneumonia, which landed him in ICU on a respirator on the day for giving thanks.  And like many times before in his life, he rallied–got off the respirator, out of ICU, and into rehab.  But the rally was short-lived, and he felt like he was getting weaker instead of stronger.  He was back in the hospital before Christmas.  And from 800 miles away, all I could do was think of him, pray for him, and remember him.
On Christmas Day he was moved to hospice, and still, many times, I believed, I hoped he would get better.  Sunday, after a very un-merry Christmas weekend, I stared out the large picture window in our living room.  The cold, snowy sunset was soft and pastel–another beautiful end to the day!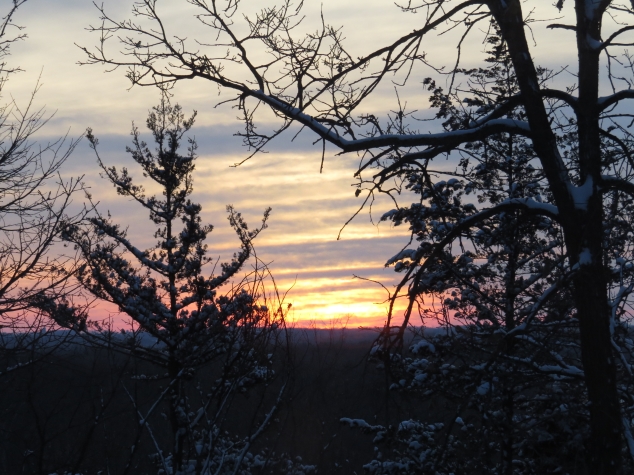 As I worked on getting supper ready, the intensity of the colors caught my attention again–wow!  So beautiful!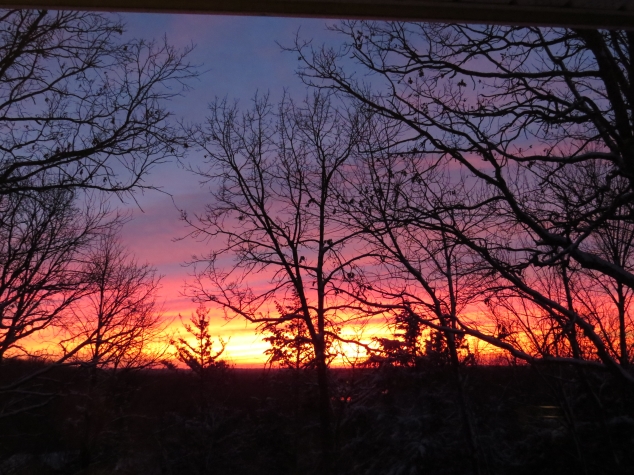 As I watched and took pictures, the colors deepened and intensified as the light of the sun disappeared below the horizon.  Suddenly, I wondered if this was Dad leaving this earth in a blaze of glory.  And with a feeling of peace and awe, I confirmed that this enigmatic man deserved such an amazing display.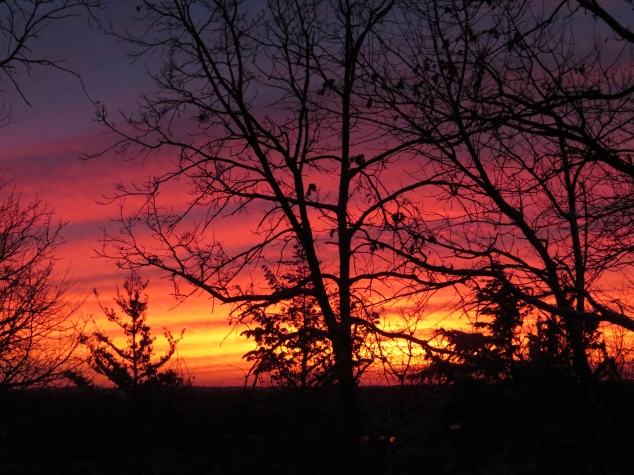 The next morning I got the phone call that said my Daddy had died the evening before, taking his last breaths around the eleven o'clock hour.  I was a little shook that my thoughts of the brilliant sunset were indeed true–it was his last sunset.
It's only been a few days–I have nothing to do, yet I feel exhausted.  It's as if each half of my chromosomes in every cell of my body is struggling not to follow the source from which they came.  I am a part of him, and he a part of me.  And so it goes…