Imagine you've been playing or working hard in the summer sun for hours…can you feel the heat?  Then imagine sitting under the shade of a maple tree…ahhh…that feels better!  The shade offers relief from the intense sunlight, and you feel cooler and more refreshed.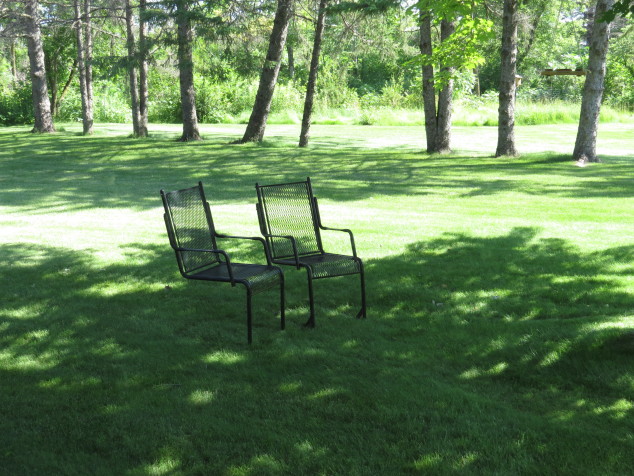 A year ago at the end of May, we were on vacation for nine days, traveling to South Dakota and Missouri.  When we left home, the leaves were just beginning to unfold after an extremely late spring.  When we returned home, it was rather shocking to see the lawn grass going to seed and the trees fully leaved out.  That first night back, I remember I turned off all the lights before bed and was startled by the blackness.  Why was it so dark? I thought to myself.  At first I thought something was wrong–it took me a few seconds to realize the darkness was from the shade at night!
For half the year, we don't have leaves on the trees, and for many of those months we also have the bright reflection of light off snow.  Starlight, moonlight, and lights from town down the hill shine and reflect into our numerous windows during those months.  When late spring and summer arrive, the three maple trees around our house and the trees in the surrounding woods block the light, creating shade at night and during the day.
Last week a darkness fell upon a young couple as their newborn baby could not be resuscitated after an emergency c-section.  My heart sank when I saw the tragic news about their firstborn son.  I flashed back to my own emergency c-section with our firstborn, and I sighed another prayer of thankfulness that our daughter made it through that scary time.  But this young couple, who tends the land and a menagerie of animals, who dreamed of and planned for and carried this baby for nine months, came home empty-handed and broken-hearted.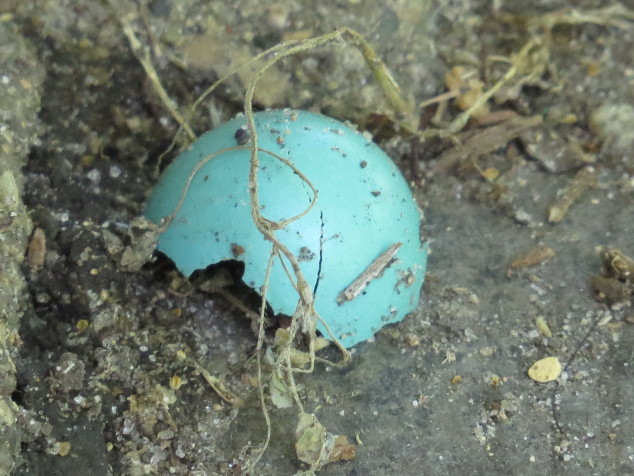 There are many ways to lose a child, none of which is any easier than the other.  The heartbreak is profound and deep, and it seems like nothing will ever fill the hole of despair.  For all those in a dark night of the soul, sit in the cool Shade at night.  Let the glaring distractions of the outside world be filtered out by the Protection overhead.  Let it envelop you with everything you need.  Let it bring comfort for your aching heart and hope to your weary mind.  Let it refresh you, replenish you, restore you.