As I look out at our green lawn and all the lush plant life, I am reminded of the places in our country that are suffering from drought and even those that are just naturally dry environments.  Two of our kids–one who lives in Austin, Texas and one who spent the summer there–were both amazed at the greenness when they returned to Minnesota.  Central Minnesota has had its share of drought years–we've seen the brown grass, the dying trees, and the withered crops.  But life-giving water is an abundant feature in the Land of 10,000 Lakes.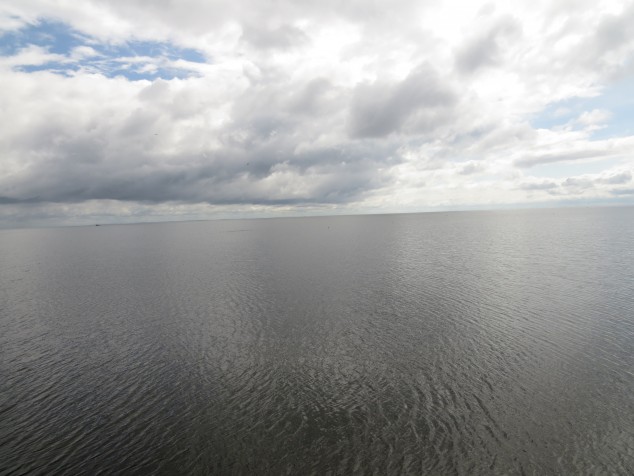 This is Mille Lacs Lake.  It is the second largest lake entirely within the borders of the state, taking up 132,516 acres!  According to Minnesota Fun Facts, Minnesota actually has 11,842 lakes that are larger than 10 acres.  And of course the largest body of water, that we share with Wisconsin, Michigan, and Canada, is Lake Superior with a staggering 20,364,800 acres total with 962,700 acres in Minnesota.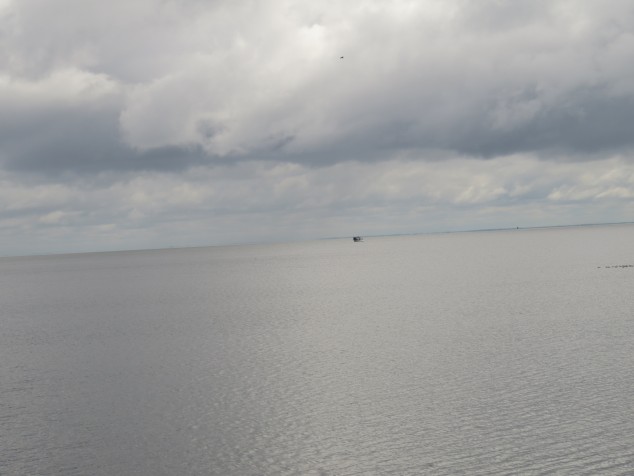 We visited Mille Lacs on our way home from our stay at Crow Wing State Park.  This famous fishing lake is known as the "Walleye Capital," but also has Smallmouth and Largemouth Bass, Northern Pike, and Muskie.  We didn't do any fishing but drove around the western side of the huge lake, stopping at Mille Lacs Indian Museum and Trading Post.  We did not see many fisherman on the lake that day, but we did see a multitude of seagulls!  They lined up on the long docks that stretched into the lake.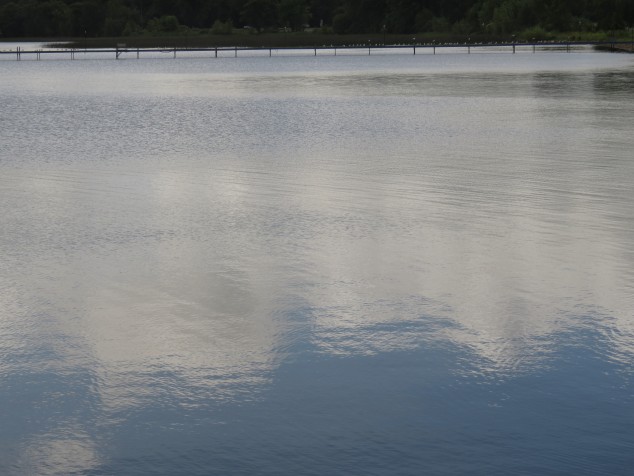 And they made quite a mess on the docks and on the rocks of the scenic overlook!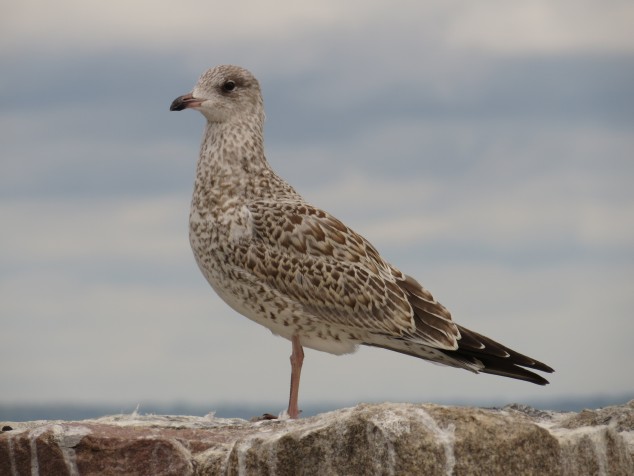 Gulls are clever birds who mate for life and are attentive parents.  They have a complex communication system and live in colonies.  In Native American symbolism, the seagull represents a carefree attitude, versatility, and freedom.
Water is the life-giving, life-sustaining compound that is easily taken for granted when abundant, but becomes the center of attention, the sought-after, and the fought-over when scarce.  Love is like that.  We must be the givers and the receivers of love, letting it flow from one source to another.  And with that abundance of love, we can live a more lighthearted, resourceful, and liberated life.